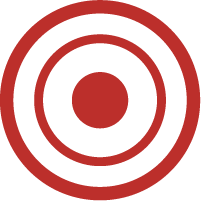 Our Goal
Bringing Italian sparkling wine-making expertise and elegance into Italian homes and throughout the world. Celebrating each moment of everyday life with high quality and well-balanced wines , which sleekly and vivaciously enhance all Italian grape varieties thanks to continuous innovation, bold creations , respect for ingredients and attention to contemporary taste.
Our Vision Statement
The Marche – a reserved and tenacious land, where the culture of " hard work" is deeply rooted – conceals Rocca dei Forti bubbly : the fruit of both passion and vision.
Tradition and know-how are the guiding values that inspire every single action.
Perseverance is the key word for our work: from the very first day, to today and even tomorrow.
Balance and elegance are our unique distinguishing qualities.
Rocca dei Forti bubbly is, in fact, balanced, elegant and bold.
Gentle sips, just like smiles, to celebrate every precious moment of everyday life in a simple and genuine manner.

Our Values
The Rocca dei Forti know-how
Know-how , reliability and continuous innovation are the hallmarks that have led us to improve our wine-making skills over time. Careful and meticulous, result-oriented and capable of obtaining the best out of grapes and of selected suppliers, for high quality sparkling wines without compromise.
The Togni Family
Hardworking, attention to quality and love for their own land. Heritage that has been bravely passed down from generation to generation with focus on continuous change. A model that makes the family the beating heart and soul of the Winery.
Marche's Genius Loci
Territory specific identification element and attitude towards understatement, confidentiality and non-ostentation. Determination and understanding the value of available resources build reputation as such.
The Elegance of Bubbles
The distinguishing quality of Rocca dei Forti sparkling wines results from passion and history blended together to offer surprising, original and contemporary sips . Engaging and never predictable wines that accompany all moments of Italian life with graceful elegance.
---